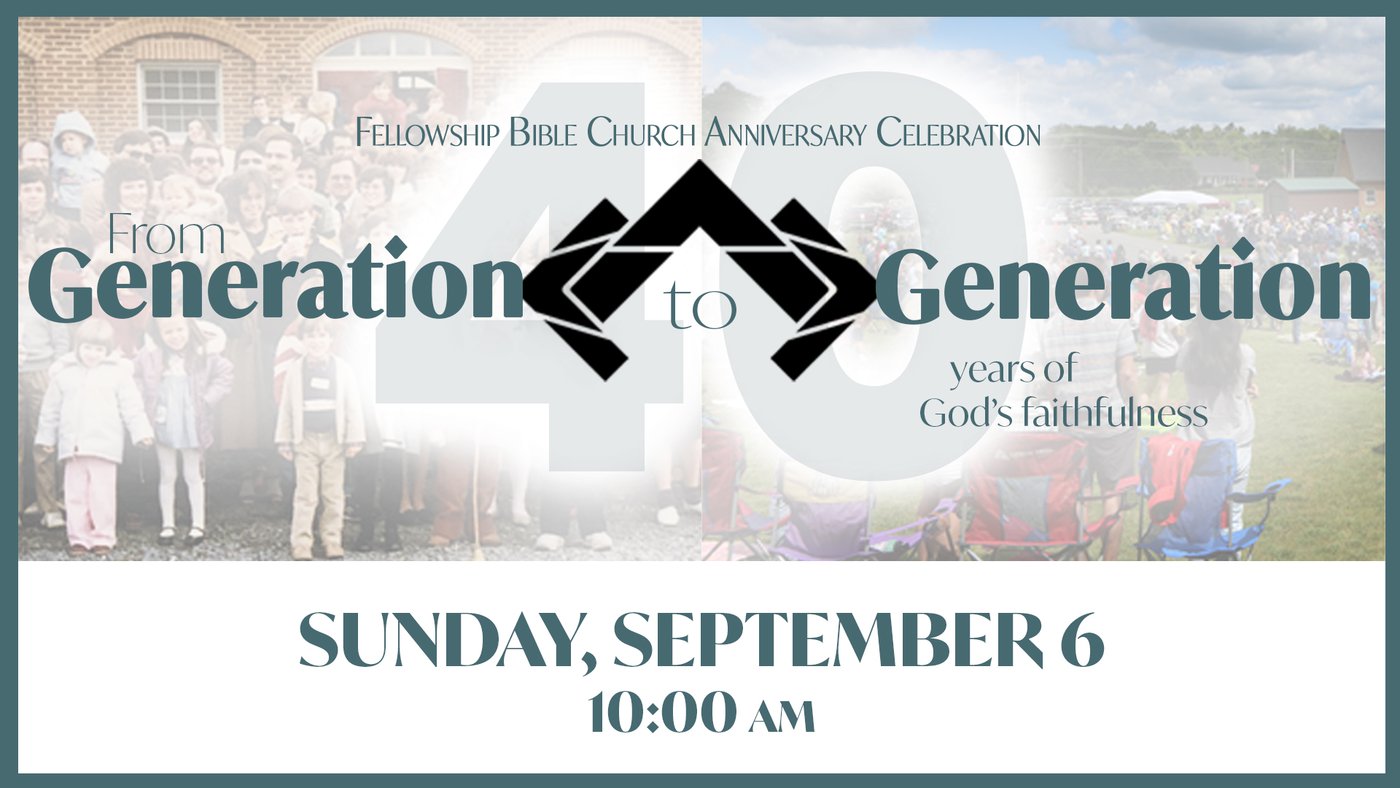 Join us for a special worship service where we will gather as one body to celebrate what God has done through Fellowship Bible Church over the first forty years AND anticipate what He will do through us over the next forty years.
---
WORSHIP
Outdoor worship service on Sunday, September 6, 2020, at 10:00AM.
Bring your lawn chairs and blankets.
We will respond with thankfulness for the faithfulness of God over the years, sing songs from the past, hear testimonies of how God began the church, be reminded of our church's calling, and hear from Pastor Mark Carey of where we see God leading us in the years to come.
---
CELEBRATE
Make sure you arrive early for pre-service festivities!
Get your thinking caps on to take the FBC trivia quiz.
Take selfie pictures with FBC celebrities!
Wear your favorite '80's "dress-up" outfit...how far back into your closet can you go!
Following the service, you can be guided to visit a unique FBC Timeline Exhibit in the library area of the building.
---
FOOD
Before the worship service, there will be the local Strite's Donut truck ($1/donut) and coffee available starting at 9:00AM
After the worship service, there will be a food truck providing BBQ sandwiches ($4/each), Burgers ($3/each), and Hot Dogs ($2/each), and FBC will provide chips, watermelon slices, and bottles of water.
A Frozen Custard food truck will have cups/cones of an assortment of frozen custard flavors ($3/each)
Feel free to bring your own picnic lunch instead of purchasing items from food trucks.
You won't want to miss this special day in the life of our church!
---
Let us know if you have any questions.