Catching a glimpse of a shooting star. Stumbling upon an unexpected fiery sunset. Listening to a song that hits at just the right moment. Waking up to a fresh snowfall. Looking into the eyes of a child on Christmas morning. All of these experiences involve wonder, moments that take our breath away. Wonder is a worship word. When we are filled with a sense of awe and amazement, we are worshiping. The birth of Christ brings an even greater sense of wonder than any of these other experiences. Hope in the midst of despair. Peace in the midst of uncertainty. Joy in the midst of sadness. Love in the midst of conflict.
Join us this Christmas Eve as we uncover the Wonder of Christmas.
Friday, December 24, 2021
*11:00 AM | *5:00 PM | 7:00 PM
*Nursery available at BOTH the 11:00 AM and 5:00 PM services.
Live-stream at 5 PM.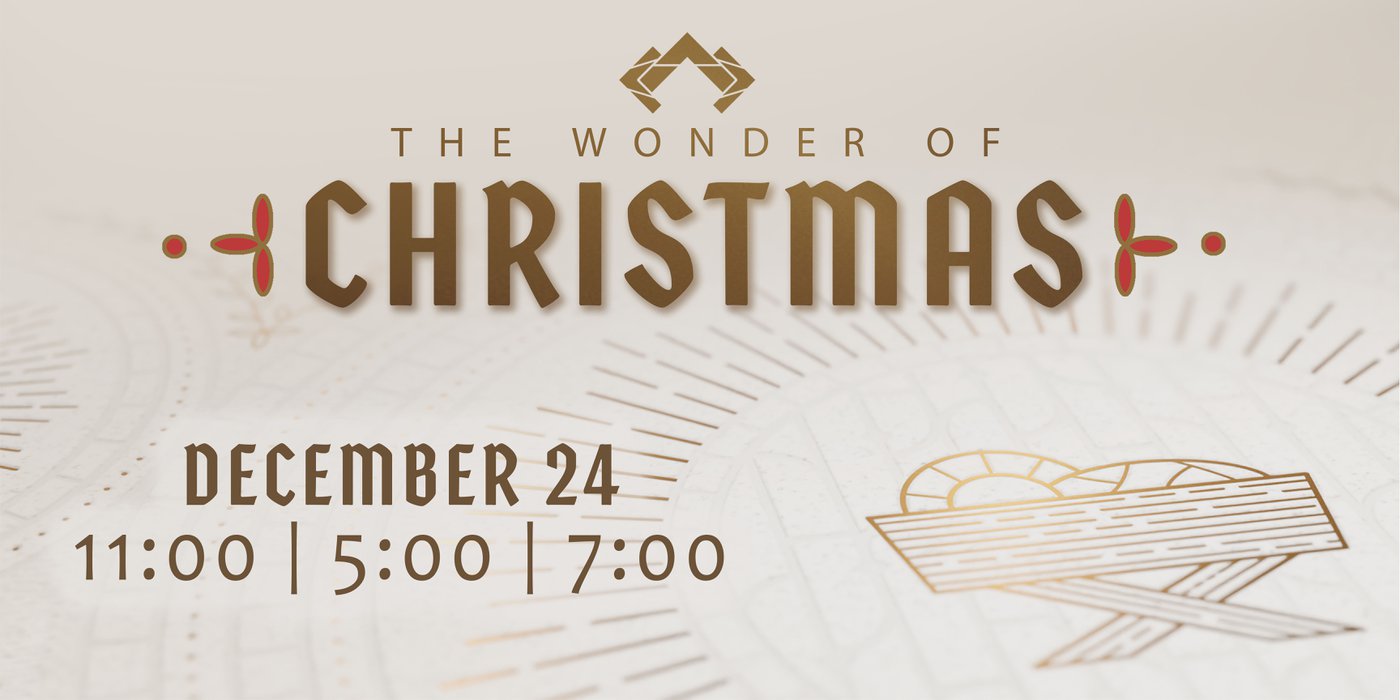 ---