Instructors - Global Missions Team
On Zoom Mondays @ 7:00 PM.
How would you feel if your children doubted your love and acceptance of them? This can be experienced in our relationship with God. God has manifested what He is like within the Old Testament. By focusing on man, rather than God, we can come away with very inaccurate views of who He is. This class will highlight who God has revealed Himself to be through the Old Testament.
Click here to join the Zoom Meeting
Contact BTCtechteam@fbcva.org for the meeting ID and password
For more information on How to get started with Zoom <<---Click Here
All classes will be recorded and available by Tuesday mornings.
---
Resources
This course will be using "Knowing God: Who He's Revealed Himself To Be" from the FBC Global Missions library. You can pick-up a hard copy of the book from the Missions Stairwell at FBC or at the church office (M-Th 9-4; F 9-12).
The book is also available HERE. You can also click on the picture below.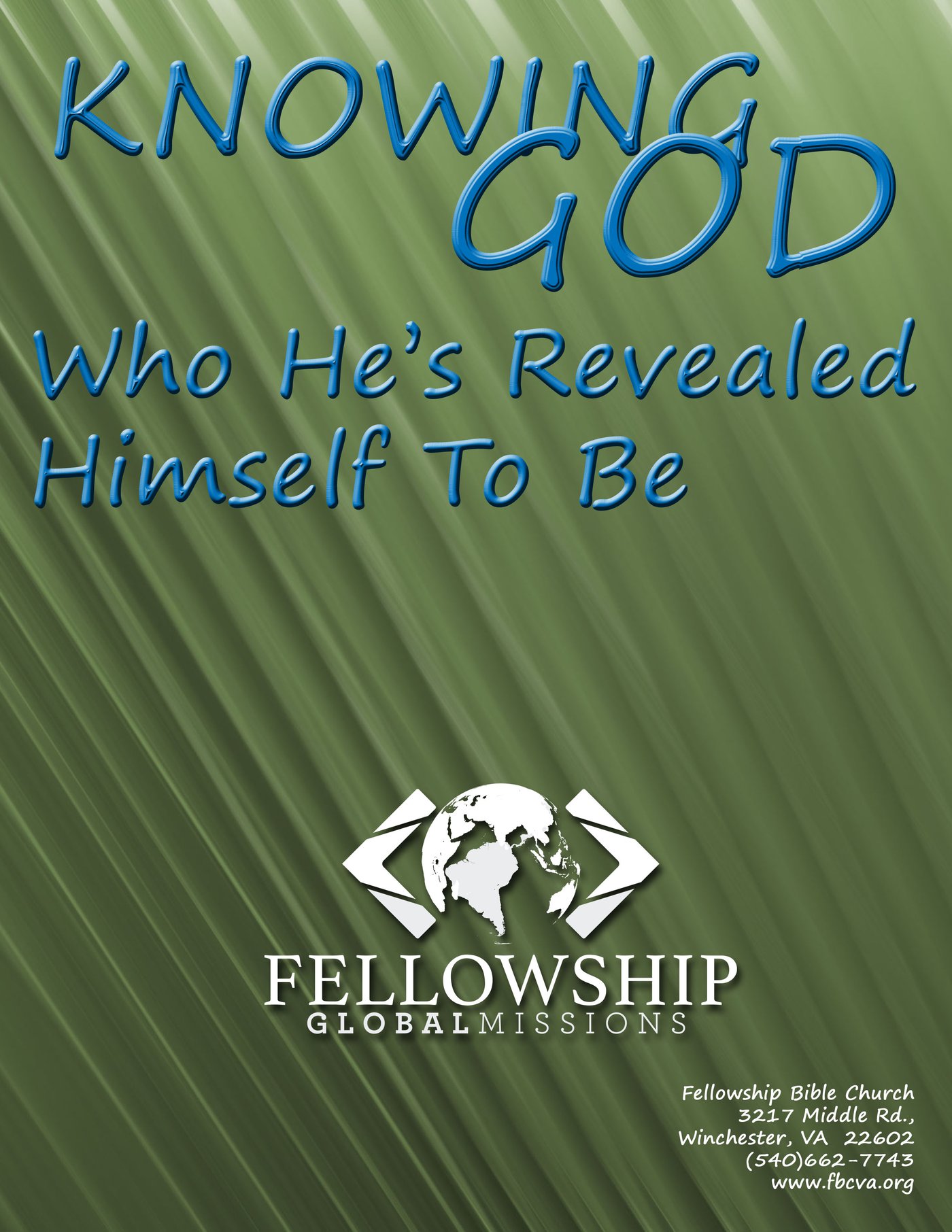 ---
---
Let us know if you have any questions.