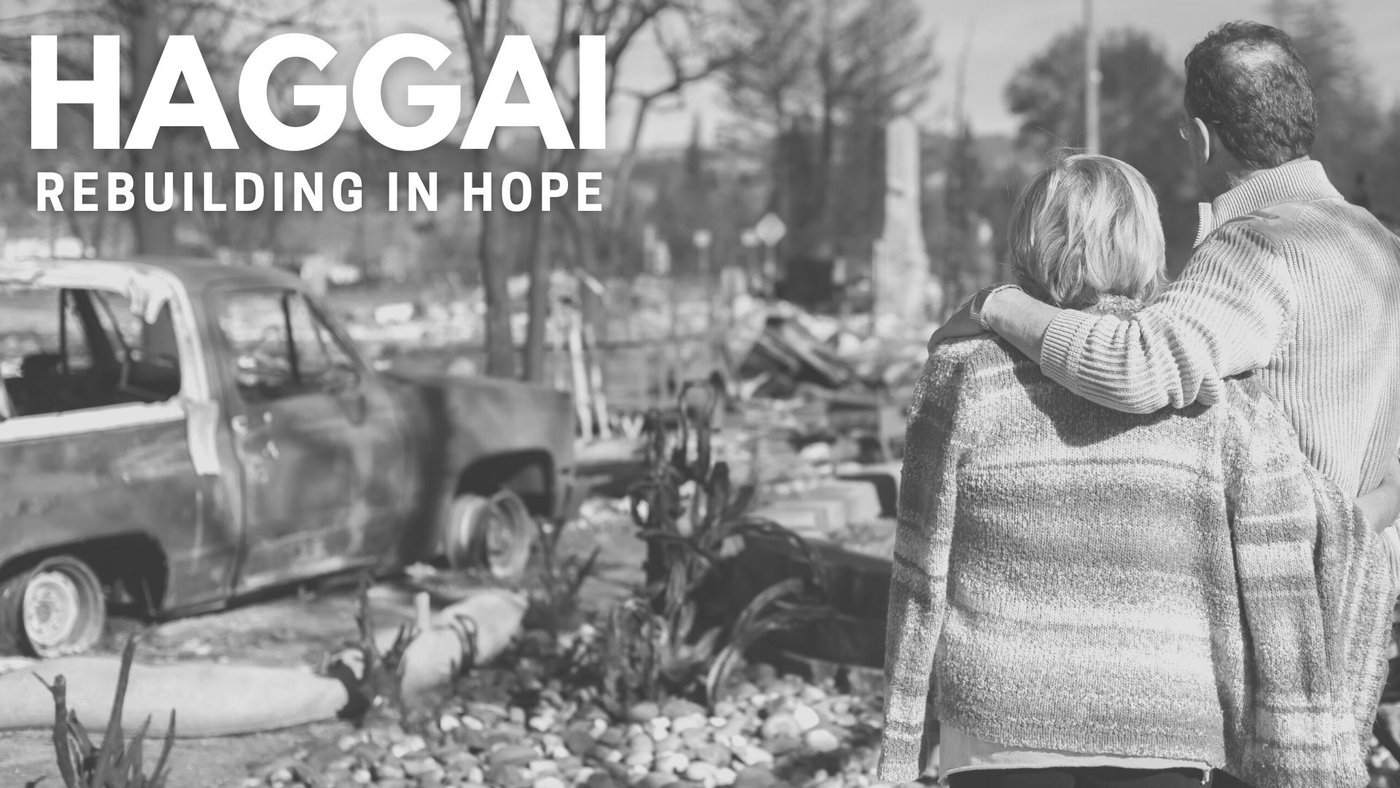 Instructor - Don Den Hartog
On the upper level in room 2-2 on Sundays from 9:30-10:45 AM and on Zoom. Contact btctechteam@fbcva.org for the Zoom information.
Judah's faithful returned to Jerusalem after 70 years of captivity. But, even after spiritual cleansing, some problems arise as well. Join us as we hear the ancient prophet point the returning remnant to the resolution to these problems that contain principles we often need too!
Click here to join the Zoom Meeting
Contact BTCtechteam@fbcva.org for the meeting ID and password
For more information on How to get started with Zoom <<---Click Here
All classes will be recorded and available by Tuesday mornings.
This course has limited seating; RSVP required at BTC@fbcva.org
---
Course Schedule
September 13. Introduction to the Book of Haggai: Setting the Historical Context
Click to view the class and notes
September 20: The Problem of Priorities, Haggai 1:1-15
Click to view the class and notes
September 27: The Problem of Discouragement, Haggai 2:1-9
October 4: The Problem of Defilement, Haggai 2:10-19
October 11: The Problem of Temporal Perspective, Haggai 2:20-23
October 18: Wrap-up & Conclusion to the Haggai Series
---
Let us know if you have any questions.