Our partnering churches are surrounded by people who are "weary, scattered, and are like sheep without a shepherd". Our gifts enable them to manifest the love and compassion of Christ and Lord willing, use it to draw many to Himself.
"Then Jesus went about all the cities and villages, teaching in their synagogues, preaching the gospel of the kingdom, and healing every sickness and every disease among the people. But when He saw the multitudes, He was moved with compassion for them, because they were weary and scattered, like sheep having no shepherd. Then He said to His disciples, "The harvest truly is plentiful, but the laborers are few. Therefore pray the Lord of the harvest to send out laborers into His harvest." Matthew 9:35-38
---
Africa
Mary Juma in Kenya
COVID relief support
Nairobi
COVID relief support the land lease and cleaning supplies for the church to re-open. Also, supplemental help.
South Africa
COVID relief support to help feed day laborers.
Webuye Church in Kenya
COVID relief support to feeding 15 families and supplies and fees to re-open the church
Zambia
COVID relief support for food and supplies for Zambian pastors.
---
Asia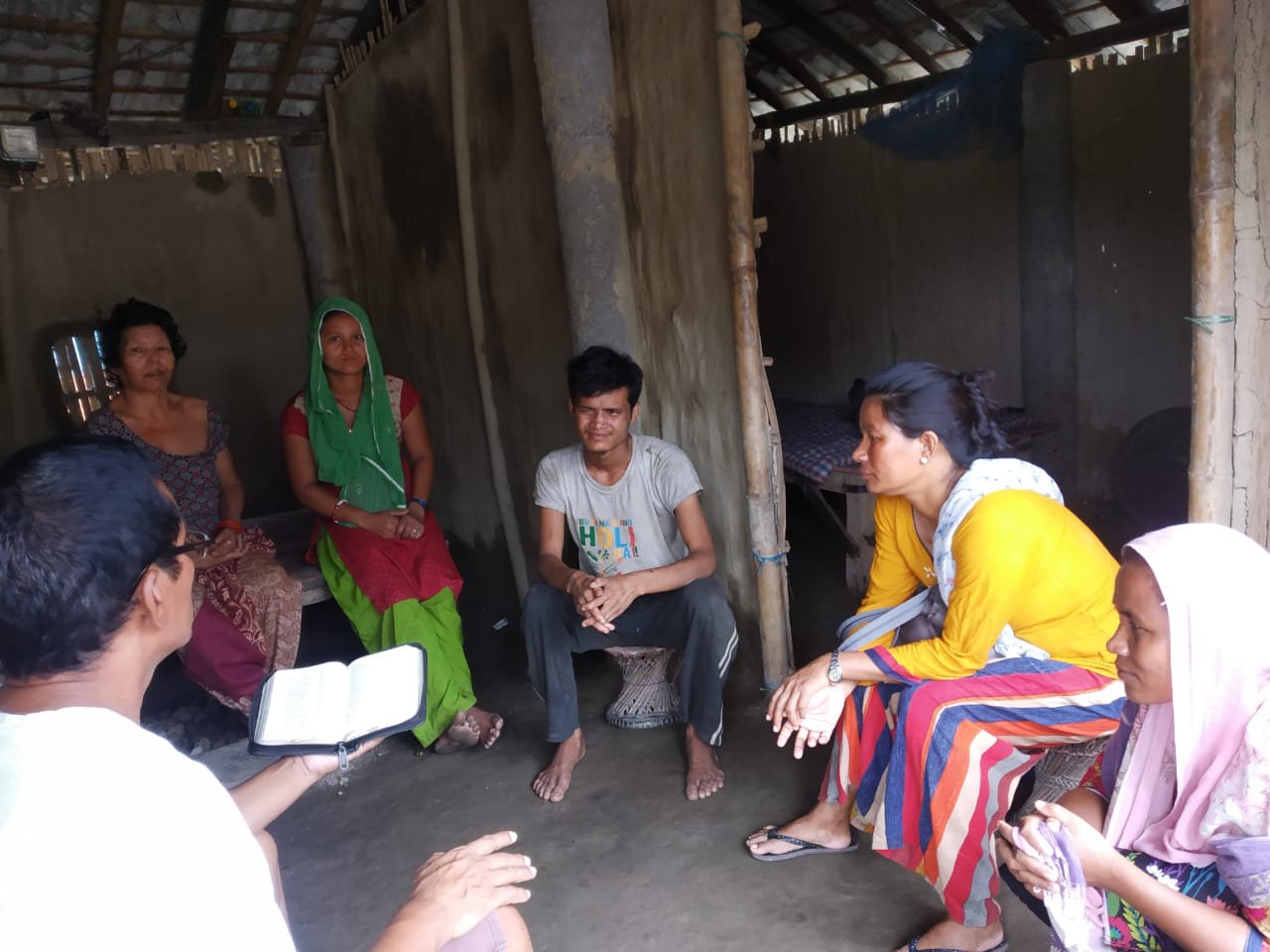 Gopal - Nepal
COVID relief support for food and supplies for the people
Hanson Manova - India
COVID relief support to help the needs of area people
Testimony from Hanson:
During the months of April and May, Fellowship Bible Church has sent us $4000 to help with the needy families in 4 churches in our area. This summer we have been able to help 245 families with packs of groceries. This has been an answer to prayer!
One of the ladies we helped was Daisy. Daisy was brought up in a Christian home, but she married a non-Christian man who is an alcoholic. We would go to her house to pray with her, but her husband wouldn't allow us into their home, so instead we would stand in the street, talk and pray with her. During the Covid lockdown, Daisy's husband lost his job and they were not able to feed their family. Daisy and her family was one of the families that we helped with the packs of food. Her husband could not understand why, when he would not allow us into their home, we would still help them with food. This gave Daisy an opportunity to share the gospel with her husband. Now he has asked for us to come to his house to talk to him about the Lord. For two years he has not wanted us in his home, but now he is inviting us to come in and talk to him. This is something you can be praying about.
Samuel Lal - India
COVID relief support for food packets for the people
Surja - Bhutan
COVID relief support for 23 families in the church
Peter Rakha - Pakistan
COVID relief support for food and supplies for the church and the people
---
Latin America
Cuanca, Ecuador
COVID relief support to help with shortfall, because the church is not meeting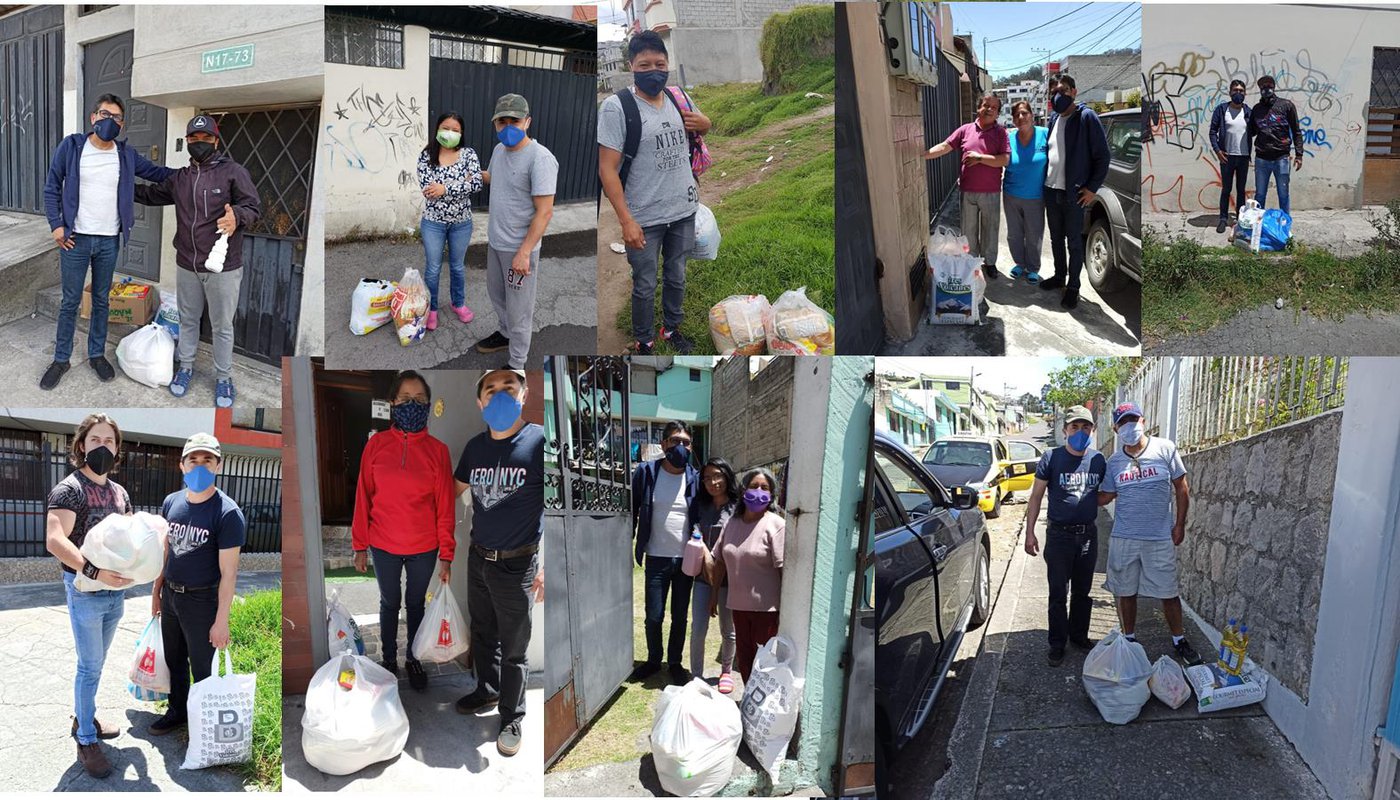 From Freddy in Quito, Ecuador
As you know, our country is going through a very serious economic and health crisis, as in other parts of the world. Our Church during these difficult times has not stopped proclaiming the Word of God giving hope and strength to believers and non-believers. Trying not to do it only with words but also by showing God's love in a practical way to those who need it most. Now more than ever the Church must demonstrate God's love by witnessing in word and deed. For this reason, our Church has tried to provide spiritually and materially to people in need.
The offering that we received from Fellowship Bible Church we have put in prayer so that the Lord will allow us to reach the families with the need they are having. Our brothers Carlos Morillo and Patricio Maila together with me pray for direction from God to make the best decision. And what the Holy Spirit showed us was that we consider a group of families that are experiencing the greatest need and that we can cover with a remittance of living that can sustain them for a month. We understand that this situation will not improve until after a while. That is why we reserve a part of the money to continue making this purchase of food for our brothers in the following months and in this way to ensure that there is food in their pantries in their homes.
Thirteen families received the food basket considering the economic situation they are going through.
Acosta Family
Navarrete Family
Perugachi Family
Soria Rojas Family
Soria Galeas Family
Morillo Family
Llongo Family
Villegas Vargas Family
Tigselema Family
Plata Family
Asencio Family
Patin Family.
Thanks with God for His love and fidelity and with you for your help to our church.
From Freddy in Quito, Ecuador
Quito continues to decline with the Virus, many of the people in their church have it. Freddy's niece had tested positive and quarantined for two weeks and now tests negative. They were concerned because she lives in the same building and they were all afraid the grandparents would get the virus, but so far they have been spared. Freddy and Yadi did lose a couple friend of theirs. He was in his 70s and she was in her late 50s.
The church is growing in number as family and friends join in with their zoom church on Sundays. One family in particular are new believers and are so hungry for truth. Freddy is very encouraged with what the Lord is doing in the spiritual lives of the people there. Freddy will be performing 3 weddings and presently he is doing pre-marital counseling with all three couples.
Please continue to pray for their family as they face financial constraints particularly in regards to schooling tuition.
---
---
Let us know if you have any questions.