The Bible instructs us on how to grow our relationships with others with numerous scriptures that can be referred to as the "one another" passages. Because God has demonstrated His great love towards us, has given us an example of how to live through the life of Christ, and has empowered us through the Holy Spirit, we can't help but to naturally "OVERFLOW" with a heart-felt response and pour out that same love to others around us.

---
"OVERFLOW" Sermon Series
A sermon series highlighting how our lives are called to "OVERFLOW" into others, all based on what God has poured into us.
---
Idea Cards
Check out the "Idea Card" packet that will help you and your family better understand each "one another" passage and how you can apply it to your lives. Take time to accept some of the "challenges" presented in each card, and whenever possible, post your results to social media with the hashtag #overflowFBCVA
---
"Fellowship Family" podcasts
---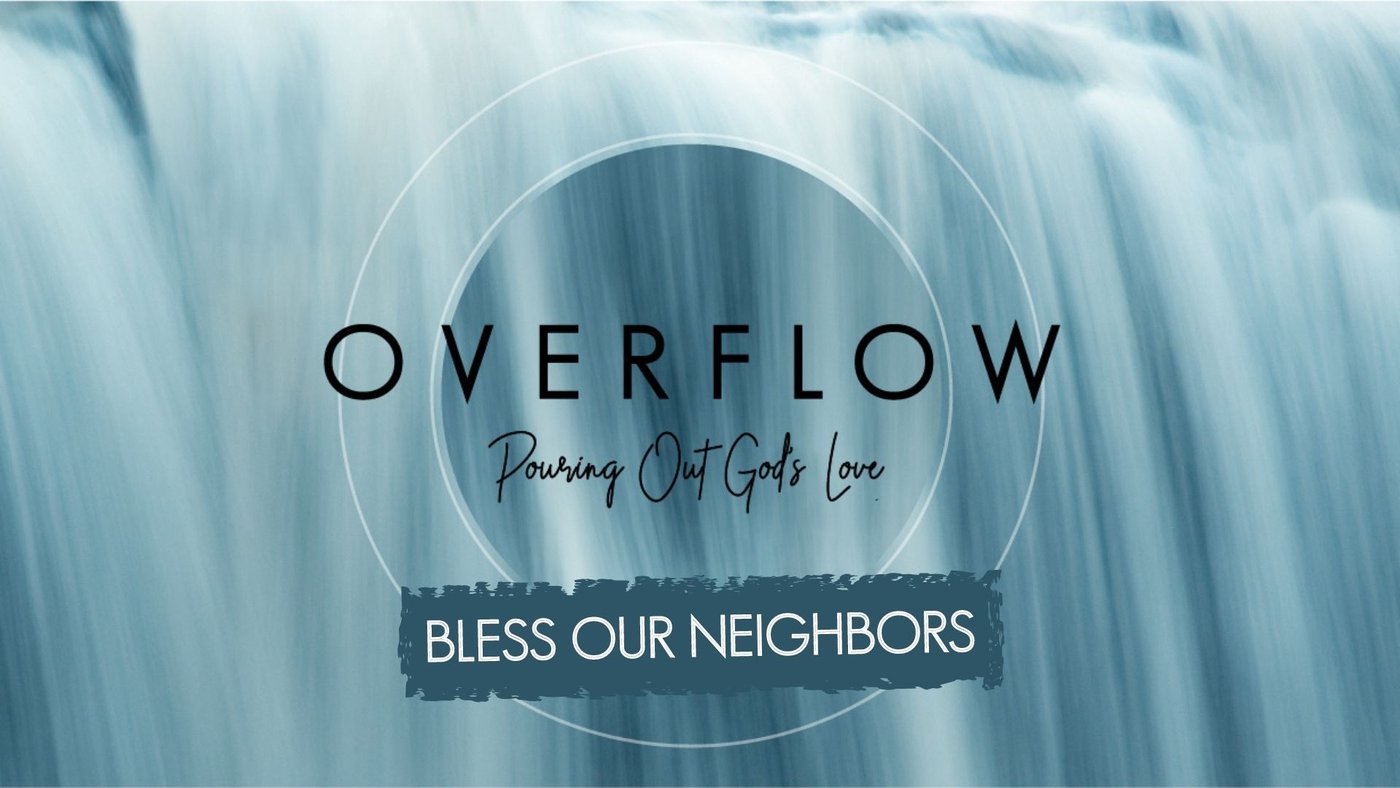 Share some "one anothers" with your neighbors! Prayerfully consider what display of love you would want to provide to one of your neighbors. "Prayer Walks" around your neighborhood are good ways to do that! Then, on November 13, our whole FBC church body can display specific acts of kindness and God's love all across town in each of our neighborhoods.
Other ideas:
Words of Affirmation - Send them a note and email or text to encourage them, let them know you care.
Acts of Kindness - Do a small favor of practical support, mow their yard, rake leaves, watch their kids for a couple of hours.
Gifts - A gift is a simple expression of care and concern.
Habits take about 8 weeks to create. Take the challenge over the next 8 weeks and bless your neighbors regularly.
---
"Celebration Weekend" - Saturday and Sunday, November 20-21
Conclude the "OVERLOW" focus with a corporate worship gathering that celebrates the faithfulness of God and being thankful for what He has done in and through us over the months of this focus.